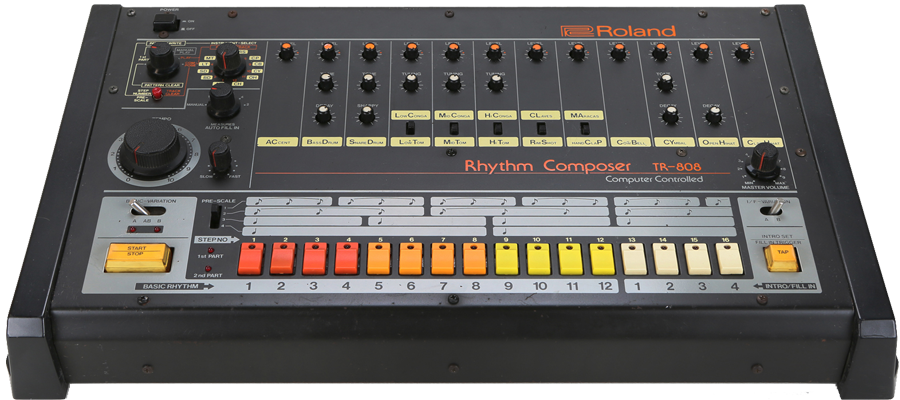 'The man behind the Roland drum machine and synthesiser range used across the spectrum of popular music since the mid-70s – from Prince to New Order, from Dr Dre to Kraftwerk – has died.
Ikutaro Kakehashi founded the Roland Corporation in 1972 and went on to develop one of the most well-known drum machines in pop music – the TR-808. His death at 87 was revealed by a former colleague on Facebook.'
https://www.theguardian.com/music/2...-music-pioneer-ikutaro-kakehashi-dies-aged-87
Seems like an appropriate time to pay tribute to the 808. Post favourite tunes, observations, etc.
https://www.youtube.com/watch?v=yz1kvk9qeWI
Loose Ends - Hanging On A String (1984)
Here's a trailer for a documentary on the 808 that I've not seen:
https://www.youtube.com/watch?v=lIS-o_--wqY
<iframe width="100%" height="166" scrolling="no" frameborder="no" src="https://w.soundcloud.com/player/?url=https%3A//api.soundcloud.com/tracks/135091399&color=ff5500&auto_play=false&hide_related=false&show_comments=true&show_user=true&show_reposts=false"></iframe>
Last edited: