Anyone Seen Tether's Billions?
The chief financial officer is Giancarlo Devasini, a former plastic surgeon from Italy who was once described on Tether's website as the founder of a successful electronics business.

The only reference to him that turned up in a search of Italian newspapers showed he was once fined for selling counterfeit Microsoft software.
an entertaining article with a "colourful" cast of characters - who knew the co-creator of
Inspector Gadget
now runs a bank in the Bahamas and owns the "pink colonial" used as the villain's home in
Casino Royale: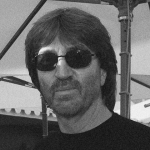 you can trust this guy to keep your money safe - chairman of Deltec Bank & Trust, the only bank who would admit to working with Tether - his association began after the CFO of Tether cooked him a "risotto lunch"