My boys are organising a recital at South East London's beautiful Zion Chapel.
Playing mostly computer driven sounds, but it seems like the location has poured a measure of black metal into the moods, should be interesting and noisy.
Highly recommended for South London fellows.
I will be playing my wall of sine waves there, too.
Did I mention it's free?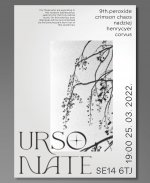 Last edited: