So we appear to be blessed with a surfeit of top events in Glasgow at the mo.
First up, DMZ pay a visit: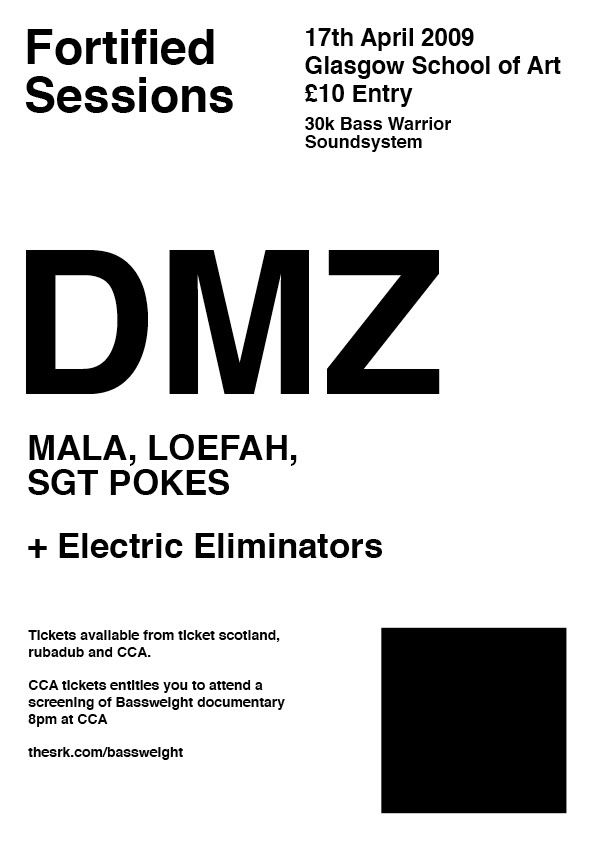 And then the week after, Mungo's Hi-Fi with a night of dub business:
http://music.myspace.com/index.cfm?...tails&Band_Show_ID=36696771&friendid=38524361
I am going to be at the DMZ night come hell or high water, and if at all possible will also be coming along to Mungo's. Art School will be sick of the sight of me by the end of the fortnight
. Attempting to rope as many of my friends into coming with me as possible, 'cause really, more people need to know about the great British music that exists out there. Will any other Dissensians be in attendance? 4linehaiku? Sodiumnightlife? Or any other Weegie/Central Belt folks that I don't know about yet? Give me a shout if you are.
Good times are in the offing!
Last edited: